Naples Florida Shopping

Naples Florida shopping has a little bit of something for everyone.

From luxurious designer brand stores to some great second hand deals at thrift stores.
Plus you can read about the latest deals, coupons, and promotions right here, so check back often.
Let me take you to some of our favorite places to walk around...
Fifth Avenue and Third Street South

Walk around Fifth Avenue South in Naples and check out the several fine shops, art galleries, cafes, and restaurants in this historic area of town.
Grab some coffee, ice cream, a gourmet meal, or visit fine jewelry, gift shops, and other boutique shops.
The beach is just a few blocks to the west and the Naples Pier is about 7 blocks south of fifth ave.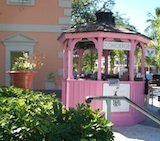 Third Street South is nearby as well (you head west on 5th avenue towards the end and turn left (head south).

After a few blocks of houses and apartments you'll be seeing places like Tommy Bahamas, Handsome Harry's, and more apparel shops, art galleries, and gift botiques.
There are also hair salons and variety of other shops.
From Third you are just two or three blocks from the beach and the Pier is nearby at the end of 12th.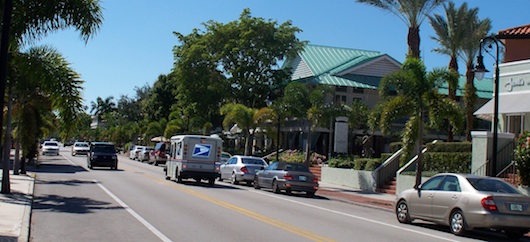 Just
a few

Naples Florida Shopping Favorites





Another really fun and "must go to" place is Crayton Cove, it's one of our most historic places.

And here is what the area looks like right now. There's a few stores, some restaurants, and the City Dock is here too. I love coming here.
And here's a little "preview" of the City Dock.
More Naples Florida Shopping...
Farmer's Market
A look at the Farmer's Market on Third Street South that's held on the first Saturday of every month during season. Big crowds for a farmers market!
Coastland Mall
The mall is a great place for shopping, hanging out, walking around, and getting something to eat.
Waterside Shops
Waterside has some great choices and designer brand stores like Gucci, Coach, Mac, an Apple Store, and much more.
Mercato
Mercato is one of the newest shopping centers in town with plenty of cool places worth check ing out like Borders, Silverspot Movie Theater, and Whole Foods.

Florists
A few of the best florists in town.
The Village
The Village waterfront shopping center at Venetian Bay.

Fifth Avenue South
Gift boutiques, clothes, accessories, coffee shops, close to the beach, fine dining, sidewalk cafes, art galleries, and more.
Third Street South
More gift boutiques, art galleries, clothing stores, coffee shops, fine dining, and more. All within a few blocks to the beach and the pier.
Island Company
A swimwear retail store on Third Street South.

Crayton Cove
Crayton Cove offers shopping, waterfront dining, and more.

Tin City
A tourist and local favorite--shops, restaurants, and entertainment. A unique "waterfront" experience.
The Lady from Haiti
You'll find this to be one of the most interesting shops in the area. It's a Caribean art gallery and gift shop with an interesting history.
Naples Ships Store
A nautical gifts and accessories store in Crayton Cove by Naples Bay

Nora Butler Designs
Original art by Nora plus special gifts and apparel. Located in Crayton Cove.
Phil Fisher Fine Art
Fine art, prints and gifts by Phil Fisher also in Crayton Cove
Earth and Fire
Ceramic art studio where the pottery is painted by you! Yes, you can be the artist for the day

Tenth Street Design District
10th ST S in Naples is the area's design district because of all of the architects, flooring, antiques, and consignment shops the area.

Thrift Shops
Where to find great second hand deals in the Naples florida shopping area.

Furniture Stores
From high end luxury furniture to second hand thrift deals.
Book stores
I love book stores so I wanted to show you where they are. We have a few to choose from.
Coin Dealer
For anyone out there that's interested in precious metal investments here's where to go.
Olde Naples Surf Shop
Swimwear, bikinis, sandals, and all kinds of boards for your beach enjoyment needs.