Airport Information for Naples

The Naples Florida airport is relatively small and is used more often with private aircrafts and small airline companies. Because of this...


You will most likely fly to Fort Myers, Florida which is just North of Naples at...

Southwest Florida International Airport

If you are traveling to Naples Florida this is usually your best option as it's really just a twenty minute drive (using I-75 highway) south to Naples.

Address
Lee County Port Authority
11000 Terminal Access Road, Suite 8671
Fort Myers, Florida 33913-8213
Phone: 239-590-4800
Airlines Serving Southwest Florida International

Air Berlin, Air Canada, AirTran Airways, American/American Eagle, Cape Air, Continental Airlines, Delta Air Lines/Delta Connection, Frontier Airlines, JetBlue Airways, Southwest Airlines, Spirit Airlines, Sun Country, United Airlines, US Airways, USA 3000 Airlines, and WestJet.
I've listed these so that you know what airlines you can travel with.

Naples Municipal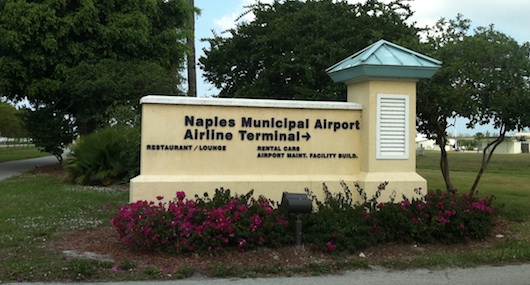 Like I told you earlier, you're most likely not going to arrive here unless you arrange your flight through a small business or private charter.
These are some of the small airlines that serve NMA.
Exec Air, Naples Air, and Naples Jet Center.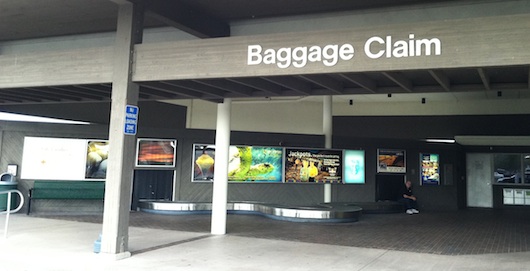 Exec Air offer trips to Key West, Orlando, Tampa, Miami, Jacksonville, Daytona, Tallahassee, Hilton Head, and New Orleans.

Naples Air Inc. serves in all 48 states, the Bahamas, and the Caribbean.

Naples Jet Centers will fly you almost anywhere in the US and around the world.
These flights are appropriate for business or leisure travel. And you'll save lots of time.

Address
160 Aviation Drive North
Naples, Florida 34104
Phone 239-643-0733