Real Estate

If you're on the look out for Naples Florida real estate you'll find this page to be an excellent tool to start with.

I'll show you everything you need to know to get started and be able to have a conversation with someone about real estate here in the Collier County area of Southwest Florida.
Local real estate experts
If you're going to be dealing with your own property in the area, you'll want to have the trusted experts with the appropriate experience on your side.
You know - the people that will still be around in 10 years - no matter what the economy does.
If you need a closer, lawyer, real estate agent, or help with a mortgage we'll show you the best options in town. From there it's up to you to pick the people you'd like to work with.
My goal is to introduce you to the most helpful professionals in the area to ensure that you get taken care of like you should be.
Area knowledge
You'll find that almost every community/area here has its own benefits mostly having to do with location.
The smartest thing that you could do is get down here yourself and get a feel for where you'd like to live. After all, it's a big decision.

But if you're not able to visit, you can count on us to give you the run down on the area for you. And I'll keep it simple...
If you want to live the vacation lifestyle... Then find a place in Olde Naples (South) or near Vanderbilt Beach (North) so you can easily get to the beaches and wherever else you like to go.

Otherwise you'll still be a short drive away from all that Naples offers you. But be sure to think twice before agreeing to drive 10-20 minutes EVERYDAY to your favorite places...

Types of real estate
Houses
Condominiums
Land
Duplexes
Town homes
Gated communities
Naples is filled with newly developed gated communities with traditional homes and condos. Most with community pools, fitness centers, and other forms of entertainment.
What are you looking for in a house?

Finding the right realtor
There's nothing worse than someone who doesn't listen to you. Don't take any bullcrap from the first realtor you meet.
If he or she ignores your needs stop wasting your time and move on. There are realtors out there that will look for what you and your family want instead of the latest and greatest deal.
This is about your house... NOT just a great deal. Sure, that's important... But so is being satisfied with your home in the long run.
A good realtor...
Listens and looks out for you and your families needs
Continues searching for the right place and keeps you updated
Doesn't waste your time by showing you properties that don't match your criteria
Doesn't feed you a bunch of crap
Investment property
There are several investment property opportunities in the area. We'll keep you up to date on who to talk to if you are interested in acquiring...
Income producing housing/condos
Commercial property
Shopping centers
Apartment buildings
Car washes
Golf property
The down economy presents an opportunity for you to buy up valuable pieces of property like this at largely discounted rates compared to a few years ago.
Selling your home?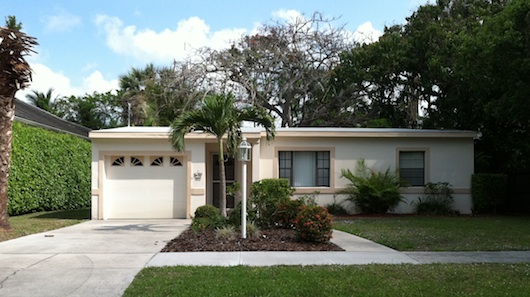 If you're selling your Naples Florida home these resources will be a huge help for you.
You'll learn ways to sell your property faster, get more money for it, and not have to do everything yourself!
"Hey!! I just want to browse some listings!"
Hey, no problem! If you just want to see what's out there without being bothered by anybody here are some resources to get you started.
These are the best local MLS searches that I could get my hands on (while being able to share them with you). And you won't have to talk to anybody...
If you do find yourself in need of a realtor, lawyer, closer, or mortgage professional just let me know.

More real estate articles:

Choose Your Agent Carefully
Guest article by Tim Ryan, real estate professional in Naples