Olde Naples Beaches
Olde Naples beaches are in the "downtown" area of Collier County, also known as the City of Naples.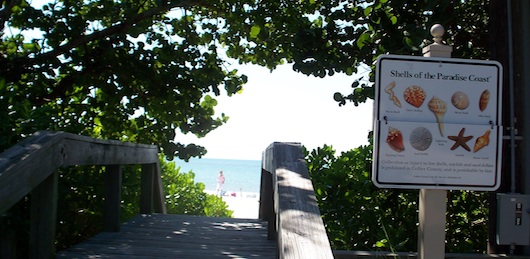 Instead of big parking lots and garages there are streets that lead to the Gulf. The majority of this area is residential with metered and unmetered parking spaces.
The streets that run from west to east (which lead to the ocean and white sands) are Avenues.
Starting from the north there's parking at 7th Ave North all the way down to 1st Ave North.
After that you'll get to Central Ave where it goes from 1st Ave S all the way to 18th Ave S so there are plenty of choices.
By the way, the fishing pier is off of 12th Ave S and you'll be able to see it from most of the beach access points in this area.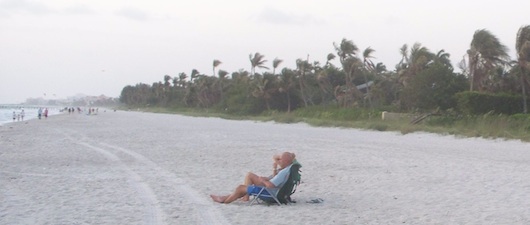 I love those cloudy and windy days on the beach!

There are miles of exploring to do here. If you head south of 18th Ave S you'll get a "backyard" view of all the mansions in Port Royal from the beach.
When you continue all the way south you'll eventually end up at a pass that leads to Naples Bay which is one of my favorite spots to get to. Warning: it's a pretty long walk since the closest parking for the public is on 33rd Ave S.
Enjoy a quick video tour along with the rest of the photos I've shot in this area.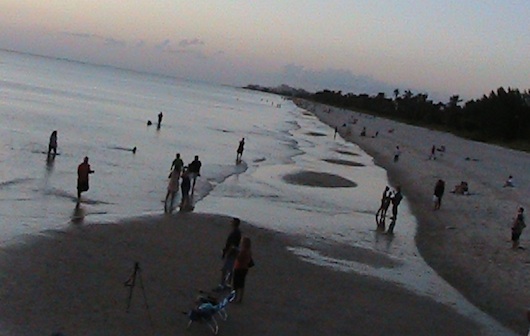 A Few Naples Florida Sunsets