Thrift Shops

Thrift shops in Naples are fun to go to. You'll never know when you find that something that you were looking for and it ends up being a nice bargain.

My favorite and only thrift store that I go to and check out frequently is the Bargain Box in the downtown / Old Naples area. Andrea has found so many things here and so have I.

The actual address is 331 8th ST S Naples, FL 34102 and their phone number is 239-262-3802. If you're heading south on US 41 (9TH ST) you'll turn right (west) on 3rd ST S (where CVS is) and you'll see the Bargain Box signs to your left.

This store has been around for years down here and they have great stuff. Plus if you are looking for a place to give away some of your unwanted things you can drop it off here. You'll also be happy to know that all sales proceeds go to charity.

Aside from that there is this women's consignment store in the nearby area called Wear in the World which is resale stuff for "the designing woman".
They are one street down (from Bargain Box) on 4th Ave South, here's what the store looks like...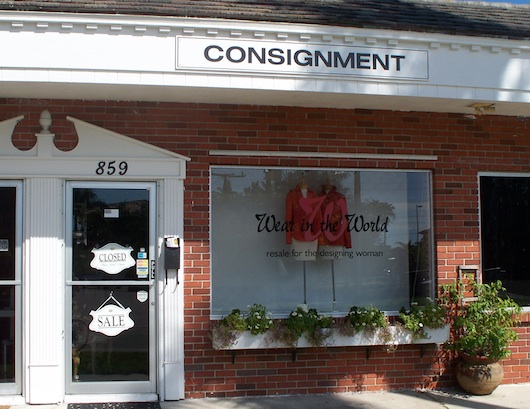 So the address is 859 4th Ave South in Naples Florida 34102 and the phone number is 239-262-2997.
Check out some antique and consignment stores in this area. And learn about the Tenth Street Design District here.