Fun Rentals

You can think of the fun rentals here as "excursions" that are available to you while you're here in Naples Florida.

Whether you're visiting or are a local, this is how to make the best of your time here. And if you're a local and you're not doing any of this stuff, you really should!
This page will cover just about all of the most fun things to do in Naples. From bicycles and boat rides to jet powered kayaks and Segway tours. =)
Naples Bay Resort Boat Rentals
The best boat rentals in the old Naples area. Also see about their BOATEL packages along with other fun rentals.

Cruise Naples
Go on a cruise through Naples Bay and the Gulf of Mexico aboard the Double Sunshine

Wind Stalkers Kiteboarding & Paddleboarding
Featured local business that will help you with stand up paddleboards, kiteboard lessons, gear, and kayaks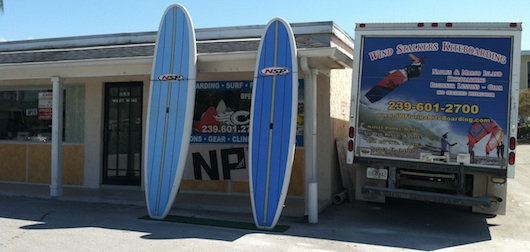 Jet Ski Rentals and Tours
Where to go to rent a jet ski or go on a guided tour in Naples.

Scooter Rentals
Scooters are a really fun way to explore the town, especially in the downtown area.
Bicycle Rentals
Bicycles are available for rent throughout all of Naples, but again the downtown area is most appealing for bicycling.
Paddleboarding
A fun sport that's becoming popular. You can stand up and paddle on a larger, wider, and more stable surf board. Rentals available throughout the area.

Kayaks
Where you can rent kayaks and canoes

Jet Powered Kayak
Yes, a jet powered kayak
Boat Rental
Three other choices I know for your boating adventures

Private Boat Tours
Boat tours from our finest local captains

Segway Tours
Segway tours with audio around the downtown area
Horse Carriages
Ride around in a convertible carriage pulled by a horse through the downtown area
Skydive SW Florida
Nearest place to go skydiving is in Punta Gorda which is about an hour away from Naples.