Kayak and Canoe Rentals in Naples

Kayak and canoe rentals are available throughout the area in Naples. Whether you want to paddle around the gulf while your family relaxes at the beach, or if your entire family is ready for a group tour through our Florida mangroves.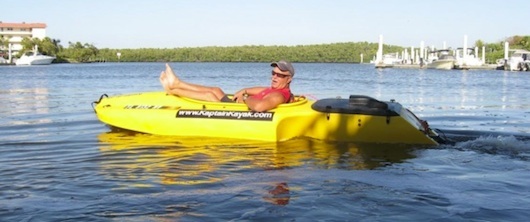 There are services that will bring a kayak to you, but you can also pick up your own, or go where they are available on site. We'll get to all that later...
Kayaking is not difficult unless you are going against the current. In that case you'll be fine, it'll just be an extra workout.
Throughout the winter it's fun to go at any time because it's not too hot. Just be sure you have enough day light left to get back. During the summers you should try to get out there early morning to avoid the heat.
In southwest Florida there is so much to see while kayaking or canoeing our waters. You will run into several species of birds, fish, crabs, and other wildlife. On top of that you'll experience beautiful scenery that you can only enjoy in the mangroves and backwaters.
If you're just on the gulf by the beach you'll still have incredible views and a chance to see dolphins, manatees, pelicans, and fish.
You'll experience Naples Bay and have a blast without becoming exhausted from paddling. Your "jet-yak" is even able to make it into spots where other regular boats can't get to, making it great if you like fishing! Either way, you and your family will love it.

Watch this video so you can see what it's like...

One more:
Kaptain Kayak
Brook Side Marina
2015 Davis Blvd
Naples, FL 34104
239-207-8260

Have A Great Story About Jet Powered Kayaks or Kaptain Kayaks in Naples?
Tell us your story!