Segway Tours

Have you ever been on a one
before? Here's your chance!

The Segway tours in Naples Florida will leave you feeling amazing. You get to "glide" around for an entire hour and a half with a great tour guide leading the way.

You'll see the famous Pier, Third Street, Fifth Avenue South, Cambier Park, and more of Olde Naples.

"Why a Segways? They look funny."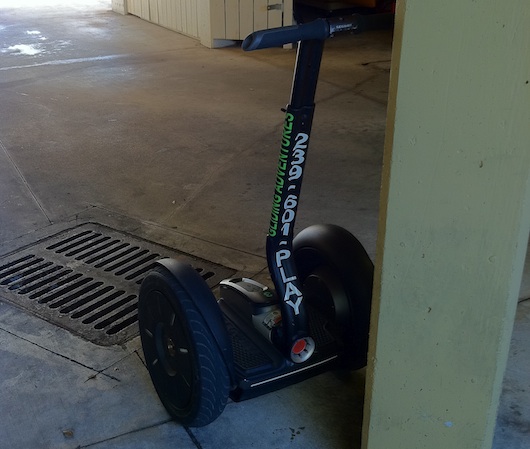 If you have ever used a one you understand how it pretty much becomes an extension of you.
It's a vehicle that works with your movements so it's really unlike anything else... Even though you look kind of funny when you're riding one. Like a cyborg or something.
On most days I'd rather use my feet or my bicycle but if you haven't had a ride on one of these before you should just try it because you'll find it fun.
Here's a video I shot for you of a full tour going down the street while I was riding my bike... Yeah, the tour guide caught me.

Rules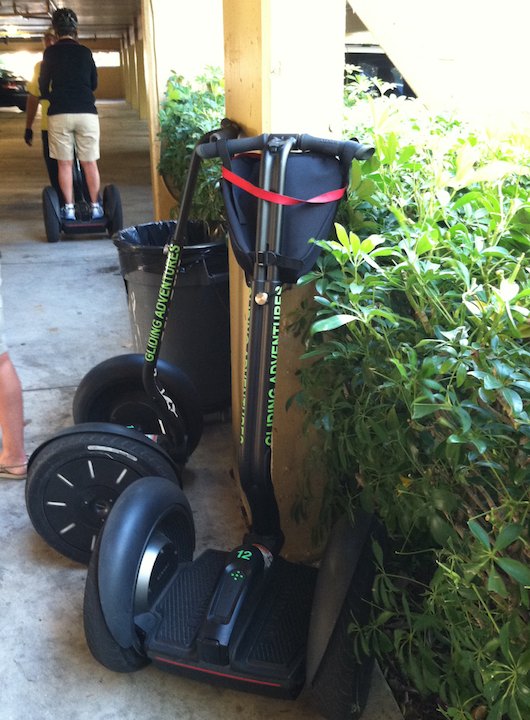 You have to be at least 14 years old and weigh between 100 to 260 pounds to meet the requirements.
You'll get a brief training session on how to use it before you head out on the tour.
There Are Two Companies Offering The Tours Locally...
Segway of Naples
3 tours a day with brief training
Segway authorized tours
Right by visitor information center
Two hour tours

Naples Transportation Tours & Event Planning
Address
1010 6th Avenue South
Naples, FL 34102
Phone 800-592-0848
Website
Here's a video you can watch of a happy Segway user right by the Pier on her tour...
Naples Segway at Extreme Family Fun Spots
Company offers other fun rentals too
5 tours a day
One hour and a half
Groups of 8 max, 2 minimum
Extreme Family Fun Spots
Address
330 Bayfront Place
Naples FL 34102
Phone 239-774-0061
Website

Have A Great Story On This Topic?
Do you have a great story about this? Share it!