Ridgway Bar & Grill

Ridgway Bar & Grill is a classic American cuisine in downtown Olde Naples, Florida.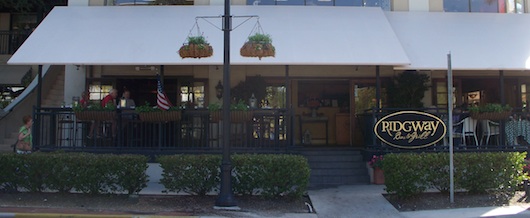 Located right off of popular Third Street South you are just a couple of blocks away from the sandy Gulf beaches.
To Go Out And Enjoy Live Music In A Great Atmosphere

If you happen to walk by during season on Wednesday through Saturday from 7 to 10 PM, you'll notice the live music.
Along with cocktails, beers, and wines that are available for you at the bar.
Or... To Dine in a "Fine/Classic" American Cuisine
It's up to you. Or even better, you can do both! Good food, good vibes, the stars, and the Gulf breeze. And a good drink.

You'll love it... If not, you can always walk somewhere else... Like Fifth Avenue.

This classic American cuisine brings you Nebraska and Colorado raised beef.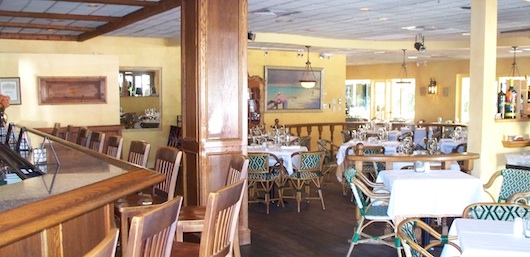 Their chicken is from Bell & Evans (link opens in new window), so you know you're getting high quality food.

The desserts and breads are baked fresh every day at Tony's On Third - which is next door.
The Bucatini and Fettucini pastas are from Naples Pasta Company.
Do you love wine?
They have an incredible selection of more than 600 wines.

Menu, Map, Address, and Phone Number

Address
1300 Third Street South
Naples, FL 34102
Phone 239-262-5500
Direct link to their menu. (Opens in a new window)

How was your experience at Ridgway Bar and Grill?
Have you been to Ridgway before? How did you like it? Share your experience with us!