Tony's Off Third

Tony's Off Third is a bakery and pastry shop with a really large wine selection located right off of popular Third Street South in downtown Olde Naples Florida.
It's right next door to Ridgway Bar & Grill, a Classic American Cuisine with live music (during season) on Wednesdays through Saturdays.

You can learn more about Ridgway on their page. (opens in a new window).
Lunches & Breakfasts
For breakfast you can enjoy a ham and cheese croissant, a variety of bagels and cream cheese, cinnamon rolls, muffins, and coffee.
You'll find the prices very reasonable too.
For lunch how about a grilled chicken sandwich or a chicken, tuna, or shrimp salad?
There's more, too. If you want to see their full menu, click here. Link opens in a new window.

Wines
If you like wine, you'll probably love this place because there's over 1000 wines in stock. Domestic and international.
There are ones from Spain, France, California, and Italy.
For more details on their wine selection, click here. Link opens in a new window.

Bakery & Wedding Cakes
If you care about quality this is a great place to get cakes for any of your special events because everything is made from scratch.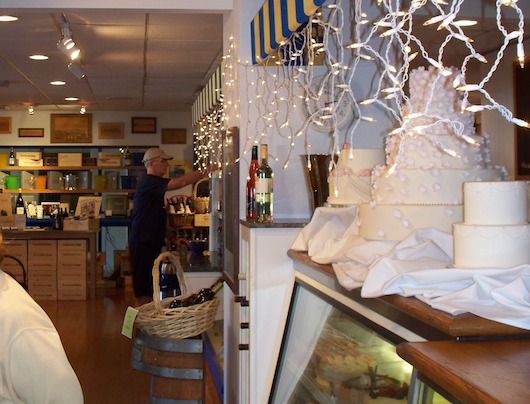 There's a nice variety of pastries and cakes for you to pick from and enjoy. Your friends and family will love these cakes... (Yes, I've had them)

Tony's Off Third has Zebra, Chocolate Moose, Snowball, and Pina Colada cakes that I've tried and are delicious.
Address
1300 Third Street South
Naples, FL 34102
Phone 239-262-7999
Website

How was your experience at Tony's Off Third?
Have you been to Tony's before? How did you like it? Share your experience with us.