Bice Ristorante

Northern Italian Cuisine
Bice is an amazing one-of-a-kind Italian restaurant on the corner of Fifth Avenue South and Third Street South in Naples Florida.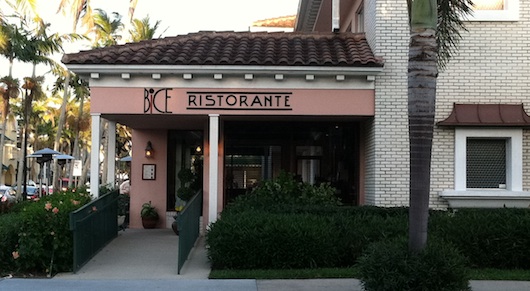 I recommend you make a reservation during season. They also have private rooms available for special events like weddings and private parties.

There's a full liquor bar for you to enjoy along with patio / terrace seating so you can enjoy the gulf breeze and fabulous Naples Florida weather.
This Tuscan style cuisine will leave you wanting more with its blend of elegance, great food and exceptional service.
The menu includes a wide range of appetizers, salads, pastas, fish, meats, and sides.
My favorite? The Rissotto alla Milanese. If you want to check out their menu before you go (I recommend you do!) just go to their website, you can click the link below their address provided...
Address
300 5th Avenue South #223
Naples, FL 34102
Website and Menu

What's your take on this Italian restaurant?
Have you been here before? Share your experience! Do you just have a question? Go ahead, ask!