Naples Dog Center

Holistic Dog Nutrition, Grooming and Spa in Naples Florida
Naples Dog Center is located near the downtown area in Naples. It's actually steps away from the area's original Dairy Queen.

It's half a block east of US 41 and across the street from the Naples Community Hospital.
Our little dog, Louie, loves this place. And his food's from here, too. It keeps him healthy and from having to go to the expensive dog-doctor!!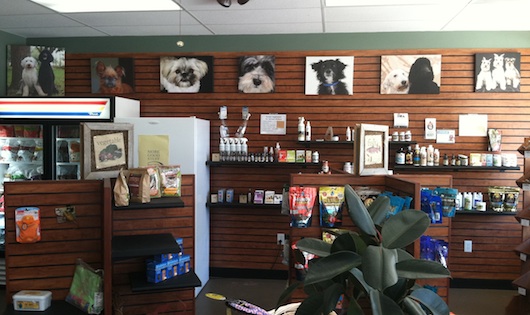 The owners (J.C. and Linda Nall) mission is to help improve the quality of life for your pup by providing:
High quality products
Services
Education to help you make the right decisions
Natural and organic foods for your companion
Doggie daycare

They've had their doors open to Naples since July 2004. You'll really love their facility, but even better than that...
You'll enjoy the customized service you get here. Be sure to tell J.C. that Andrea and Alex sent you!
Address
967 4th Ave North
Naples, FL 34102
Phone 239-530-DOGS (3647)