Dairy Queen

Dairy Queen is conveniently located near the downtown / Old Naples area.

You can't miss the traditional A frame structure with the owl on the top as you cruise down US 41 / 9TH Street.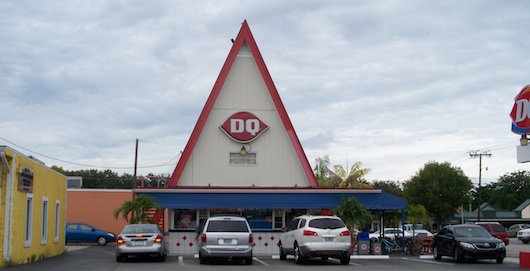 You're probably already familiar with DQ... Ice cream and fast food! They have burgers, banana splits, milkshakes, Blizzards, and sundaes!

Here is their info...
Address
410 Tamiami Trail North
Naples, FL 34102
Phone 239-261-8667

The traditional style is really cool -- you order outside and there's some tables and chairs with umbrellas on the side of the building.