McCabes Irish Pub and Grill

Live Entertainment, Prime Rib,
Grilled Seafood and the Finest Ales

McCabes Irish Pub and Grill is in Old Naples, Florida right on Fifth Avenue South next door to the Inn on Fifth.

Don't be mistaken, you can enjoy yourself here for breakfast, lunch AND dinner. You only need a reservation if you have a party of 6 or more.
You'll find a variety of your favorites on the menu, including... coconut shrimp, ahi tuna, cajun wings, battered onion rings, shrimp cocktail, a handful of soups and salads and more...

Like chicken pot pie, Angus burgers, traditional Irish stew, pizza options, prime rib, chicken, and more seafood...
Caribbean tilapia, tuna, BBQ salmon, coconut encrusted mahi mahi (YUM!), fish n' chips and of course the Chef's catch of the day.

For dessert you can enjoy bread pudding, chocolate mousse cake, key lime pie or ice cream.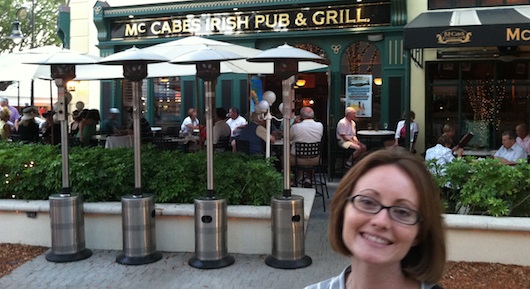 Address
699 5th Avenue South
Naples, FL 34102
Phone 239-403-7170
Website link - Direct link to their menu and prices (Links open in new window)

What's your take on McCabe's in Naples?
Have you been here before? Share your experience! Do you just have a question? Go ahead, ask!