Kilwins

The Best Chocolate and Ice Cream
in Downtown Naples

Kilwins has the best chocolate and ice cream for you to enjoy while you are passing through beautiful Fifth Avenue South in old Naples.

Whether you want bagged candies, clusters, barks, novelty chocolates, fruits, fudge, truffles or caramel covered apples they have got it for you... Fresh and delicious.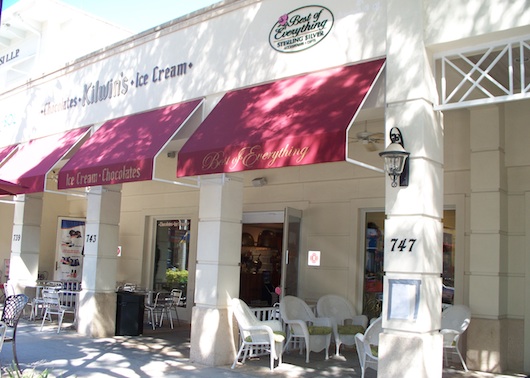 There's room for you to sit outside and enjoy your treats. The kids will love it and you won't be able to ignore the aroma as you walk by.
So if you've got a sweet tooth - you have been warned! Walk in and you are sure to find something that hits the spot.

Address
743 5th Avenue South
Naples, FL 34102
(239) 261-9898
Here is another picture during a busier time of the year...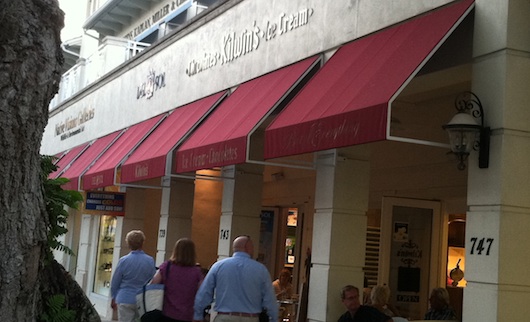 What's Your Favorite Kilwin's Treat?
Do you have a favorite ice cream, chocolate or other treat from here? Please share!