UFood Grill

Update: This restaurant is no longer in business. UFood Grill is in North Naples on the intersection of Airport Pulling Road and Immokalee Road.

They've got a great variety on their menu -- steaks, chicken, rice, beans, french fries (oven cooked), smoothies, and sandwiches.

The whole theme of the place is that everything is healthy that's why the fries are oven cooked -- they're still great and have way less oil/grease.

But they also offer really healthy choices like vegetables, whole grain rice, black beans, and salads.

One time when I went to go have lunch here George Foreman was there. It was some kind of grand opening celebration I guess. (Thanks for the picture Steve!)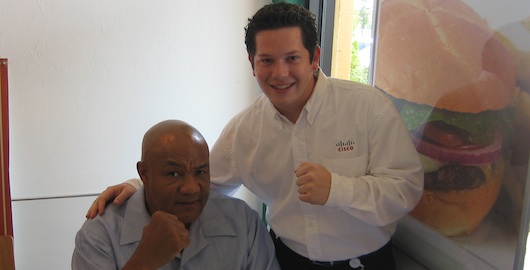 Anyways, I like to go there -- and kids love it too (good chicken fingers, and they're NOT fried).

Address
1201 Piper Blvd #11
Naples, FL 34110
239-598-4456