Sugden Park

Lakeside Beach with Watersports
Sugden Park surrounds Lake Avalon where you can go sunbathing on the lakeside beaches or enjoy all of the different watersports that they offer you.

From water skiing and sailing to kayaks and paddle boats. Plus a gazebo that overlooks the water and several buildings and a walking path.

The lake is 60 acres and you can walk around the entire thing. There are playgrounds for your kids and a wide list of programs for you to join.
The park is open everyday from 8 am to dusk with plenty of picnic areas to spare.
My friend brought his paddleboard over for us to use. You can't tell in the photo, but my legs were shaking...
Address
4284 Avalon Drive
Naples, FL 34112
Phone 239-793-4414 or 239-252-4000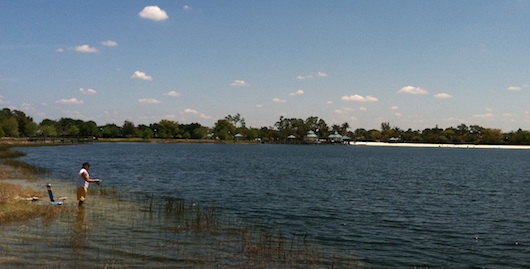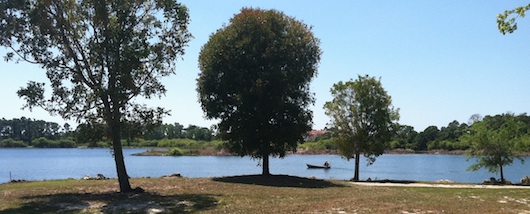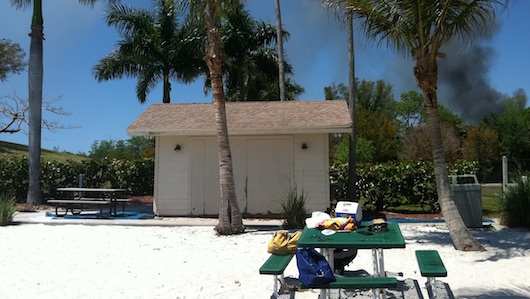 The smoke you see here was a house fire a couple miles out that day