La Playa Beach & Golf Resort

La Playa Beach and Golf Resort is in Naples Florida right on Vanderbilt Beach.

The resort has a total of 189 rooms. One hundred and forty one of of which are beach front.
The entire property has a great atmosphere and the staff members are friendly and ready to help you.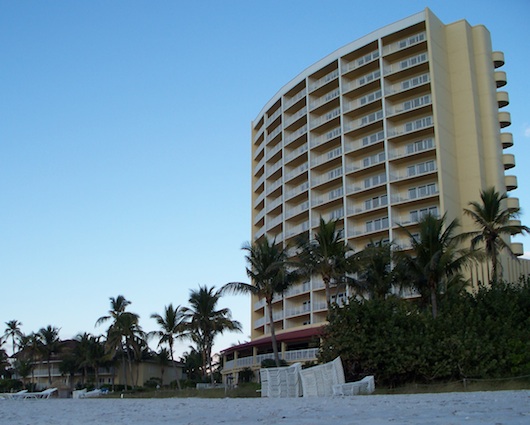 When you walk around the property, you'll find...
Three pools
A jacuzzi
Outdoor tiki bar with full menu
Beach hut with attendants ready to set everything up for you on the beach
...including your chairs, umbrellas and towels

Gift shop next to the front desk
Poolside service
Play Golf

If you want to play golf their course is about 3 miles away. A shuttle can take you there.
Private club
If you're a Naples resident any part of the year you can enjoy many of the benefits of this resort by becoming a club member.

Address
9891 Gulf Shore Drive
Naples, FL 34108
Phone 239-597-3123

Country Club & Golf Club
Address
333 Palm River Blvd
Naples, FL 34110
Phone 239-254-5001
Link to their website
Tell us about your experience here
Have you stayed here before? Share your experience!