Island Pizza and Dogs

Island Pizza and Dogs is a new restaurant on Fifth Avenue South in downtown Naples Florida. Their name seems to say it all... Pizza and Hot Dogs. :-)

Their locatoin is great, right in the heart of Olde Naples. The menu offers pizza by the slice (yay), whole pizza, hot dogs, subs, daily specials, and salads.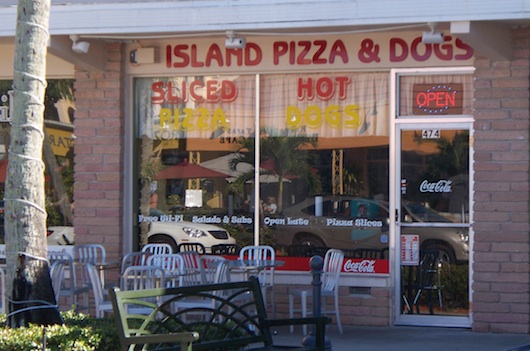 Another great thing is that they're open late on Fridays and Saturdays (until 2:00 am) in case you're in the mood for pizza after drinking.
Monday through Friday they're open until 11:00 pm and they are closed on Sundays.

Address (East Naples)
474 5th Ave S
Naples, FL 34102
Phone 239-403-4003

Tell Us About This Restaurant
Have you been here before? Share your experience!