The Beach Store

This Beach Store is located right by Vanderbilt Beach on its own building. You really can't miss it when you drive or walk from parking towards the beach.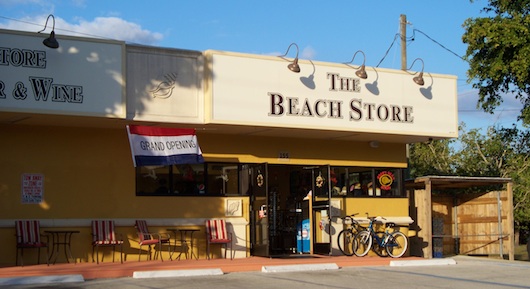 It's a pretty big store so I'm sure they'll have whatever you can dream of that's in a gas station. Only better because it's by the beach!
But they have things like ice cream, snacks, sodas, water, ice, sunscreen, lotions, hats, and other beach related things.
Address
155 Vanderbilt Beach Rd
Naples, FL 34108
Phone 239-254-9886
If you want to learn more about Vanderbilt Beach in Naples click here.